Short documentary film competition – part IV
Thursday, 10.02.2022, 09:30-11:30, (LOT CINEMA, ul. Pocztowa 11)

SHADOWS OF YOUR CHILDHOOD
Our house becomes shrouded in the silence of the night. It grows long shadows accentuated by the random sparks of the kerosene lamp. For little Stesha, the darkness becomes a way into another world that is both frightening and fascinating. Fragments of elusive memories, voices and shimmers of light – these are the flickering sensations of childhood, and they stay with us forever.
RUS, 2020, 21:23, dir. Mikhail Gorobchuk, prod. Ekaterina Vizgalova, Irina Kalinina, Vladislav Shuvalov
MAN UP IN LOCKDOWN
Man Up in Lockdown is a short documentary that follows Richard Energy, a provocative digital drag king born at the start of the pandemic, who manages to get their job back on stage just as the second lockdown threatens. This timely and moving film examines what it means to be an artist, driven by creativity and a desperate need to perform, at a time when live venues across the UK are on the brink.
UK, 2021, 20:00, dir./ prod. Ruicheng Liang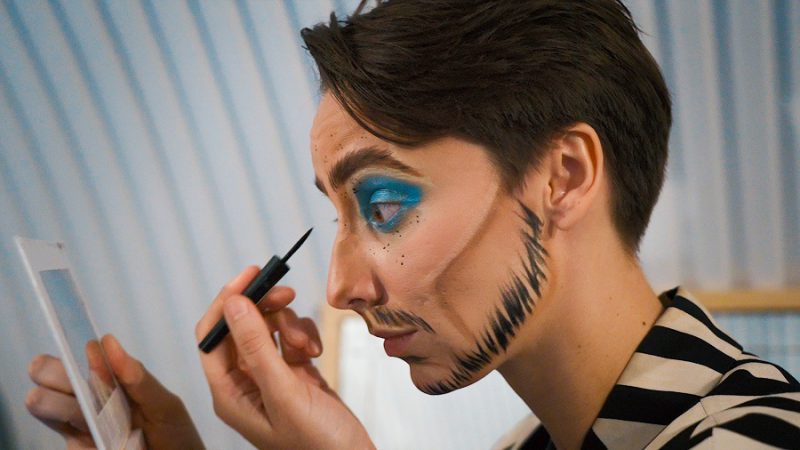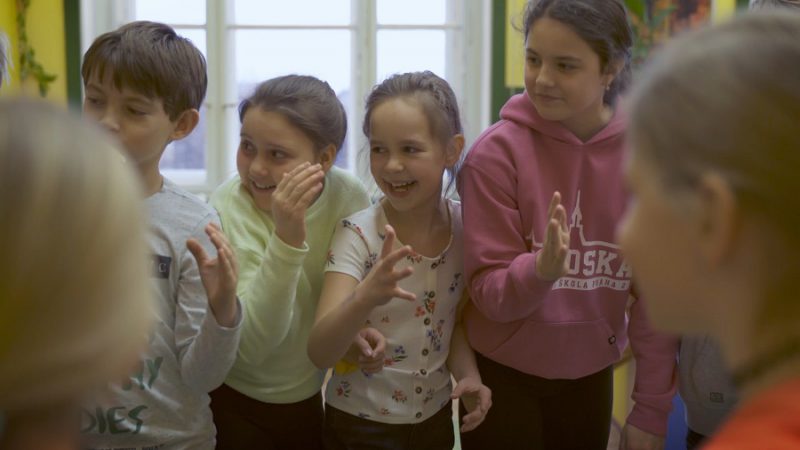 THE BENGAL TIGER
Klára is a piano student at the Ilja Hurník Art School in Prague under the supervision of her teacher Tat'ána Vejvodová. She has been playing the piano since the age of three and already at her young age, she must handle both the "personal" and "professional" sides of life which makes her childhood special. Her mum is an important support and their strong bond runs throughout the whole documentary.
CZE, Zvíře bengálský, 2021, 21:20m dir. Taťána Nováková, prod. Miloň Terč – Films School in Písek
A LITTLE BIT OF PARADISE
A documentary story bordering on realism and fairy tales. A film about a Silesian family who, in the corner of a metropolis, discover their world to the viewer and share with them moments of life inextricably linked with the surrounding nature.
PL, 2020, 19:06, dir. Andrzej Cichocki, prod. Munk Studio SFP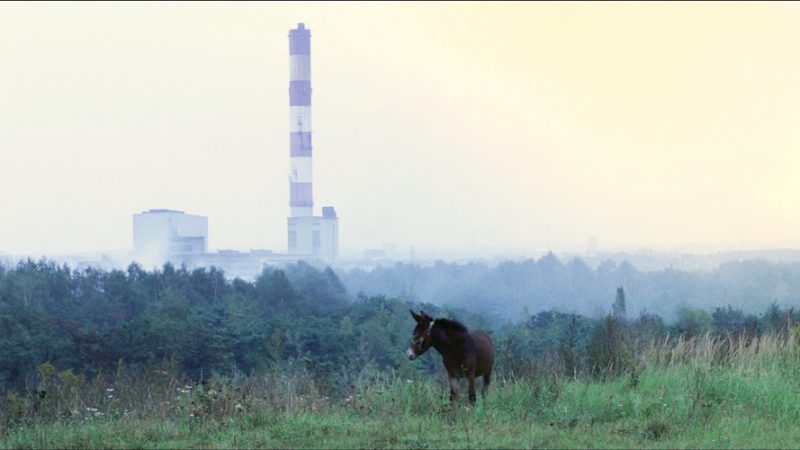 MAMALARKA
A warm but, nonetheless, full of conflicts… The documentary portrays the merger between two worlds: motherhood and art. A meeting with Basia. With her two young kids. With a teenage daughter. With her husband. With a frying pan just after the scrambled eggs. Finally, with the paintbrush and the easel. Always 'with' but rarely alone. Always dangling somewhere 'in-between'.
PL, 2021, 27:16, dir./ prod.  Katarzyna Mazurkiewicz