Short animated film competition – part IV
Friday, 08.10.2021, 09:00, LOT CINEMA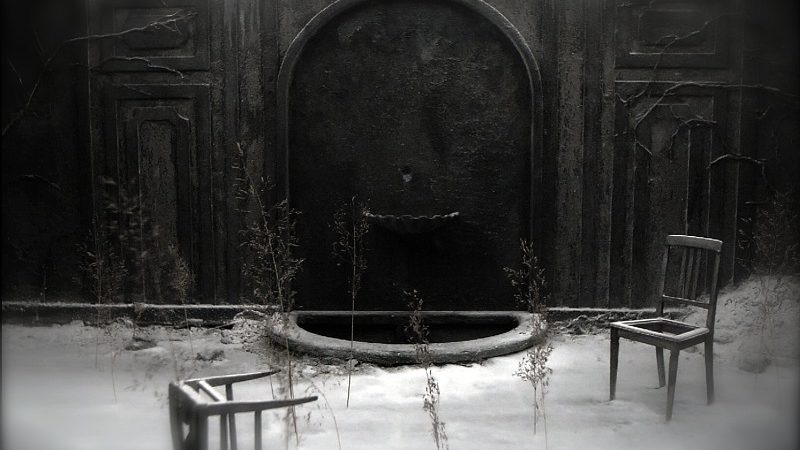 SILENT EMBASSIES
The viewer slowly delves into the evolving and brought to life motive. Restless light penetrates through overgrown windows and wanders over surfaces. A bird-like creature explores the abandoned embassies. The resulting unrest seems to bring spaces and things out of their paralysis for a moment.
D, Botschaften, 2020, 15:00, dir. / prod. Daniel Höpfner
AWARDS:
13th International Animated Film Festival Poznan – Best music/sound
GON, THE LITTLE FOX
When Gon, a playful orphaned fox, finds that young Hyoju has lost his mother, he tries to comfort him and make amends for his own earlier mischiefs by secretly bringing small gifts to the boy every day. But Hyoju doesn't realize who is behind the anonymous gifts, and the two are headed for a heartbreaking climax.
JPN, 2019, 27:59, dir. Takeshi Yashiro  prod. Masaaki Oikawa
AWARDS:
Harlem International Film Festival Award – Best Animation; Riverside International Film Festival – Best Animation Film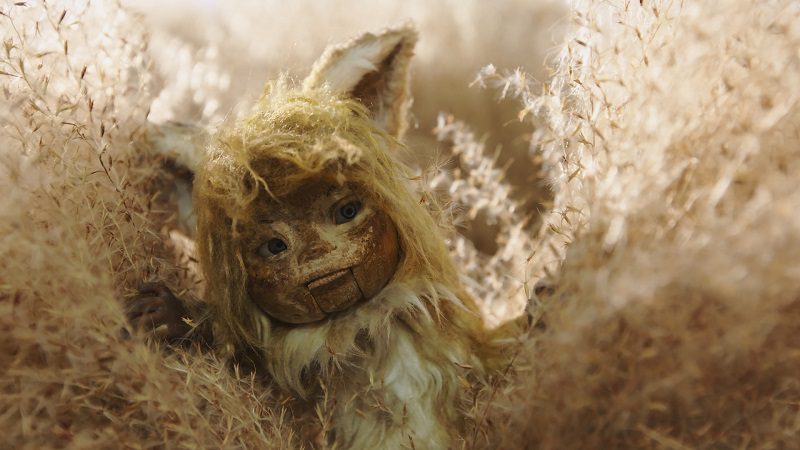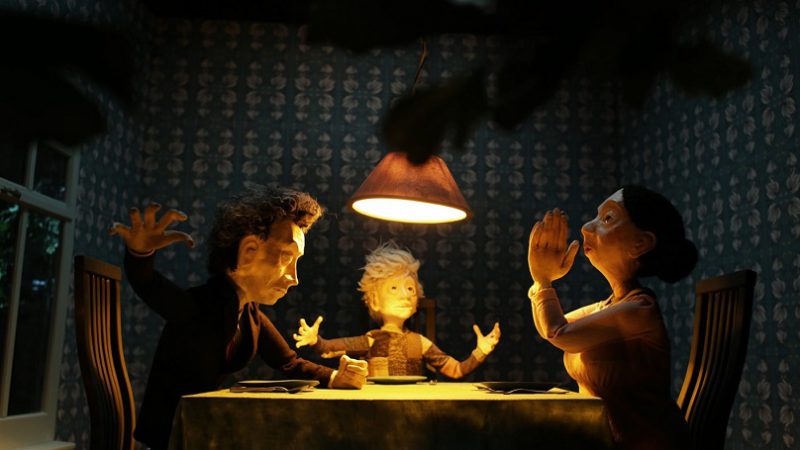 YOUR OWN BULLSHIT
There is nothing better than a family dinner. Even though it resembles a looped screenplay, repeated infinitely. Even though apart from the food, one needs to swallow the words of one's relatives. Sometimes bitter. Sometimes so repetitive that it makes you feel sick. Recited by heart for many years.
PL, 2020, 06:25, dir. Daria Kopiec, prod. Studio Munka SFP
AWARDS:
60th Krakow Film Festival – Silver Hobby-Horse; 2021 SXSW Online Film Festival, USA – Animated Shorts Special Jury Recognition for Storytelling
GRANDPA'S JOURNEYS
Grandfather remembers old times when he was traveling with his friends worldwide, and they had so much fun.
CZE, Dědovy cesty, 2019, 03:41,  , dir. Tereza Simanovska, prod. The Ladislav Sutnar´s Faculty of Design and Art (LSFDA) of the University of West Bohemia (UWB)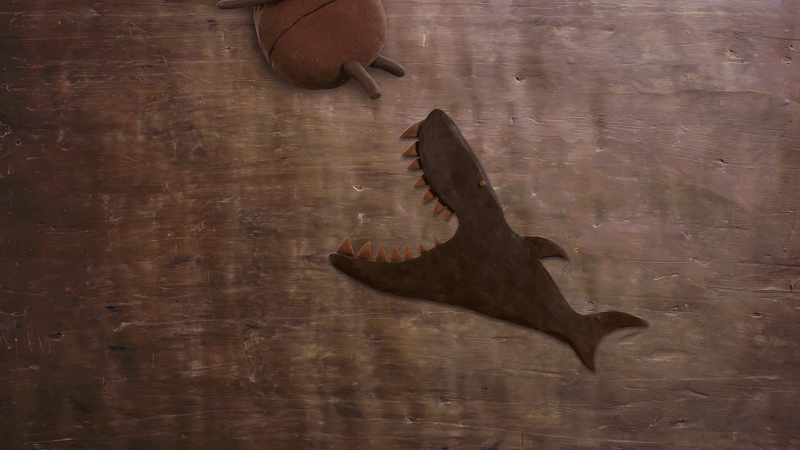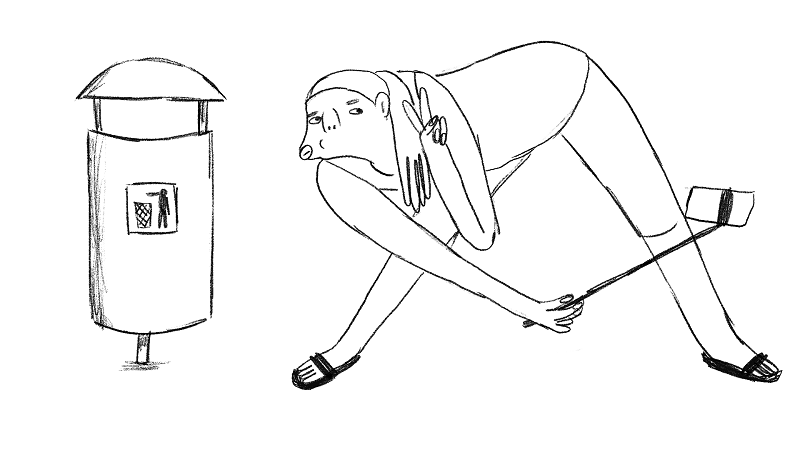 GARLIC, DUDE
The murmur of water, singing birds, and sizzling sausage. A may weekend in the Polish province. Based on a true story.
PL, 2019, 06:10, dir. Zuzanna Stach, prod. Agata Golańska (Szkoła Filmowa w Łodzi)
AWARDS:
Koszaliński Festiwal Debiutów Filmowych "Młodzi i Film" – Nagroda za krótkometrażowy film animowany za "Polskę na ostro, na śmieszno i na straszno"
TIPSY WISDOM
Social introvert among people. The uncategorized time between two states of being. Losing a sense of themselves, putting on a mask based on social expectations.
CZE, Tajné moudrosti, 2020, 01:07, dir. Lucie Gasparinova, prod. The Ladislav Sutnar´s Faculty of Design and Art  (LSFDA) of the University of West Bohemia (UWB)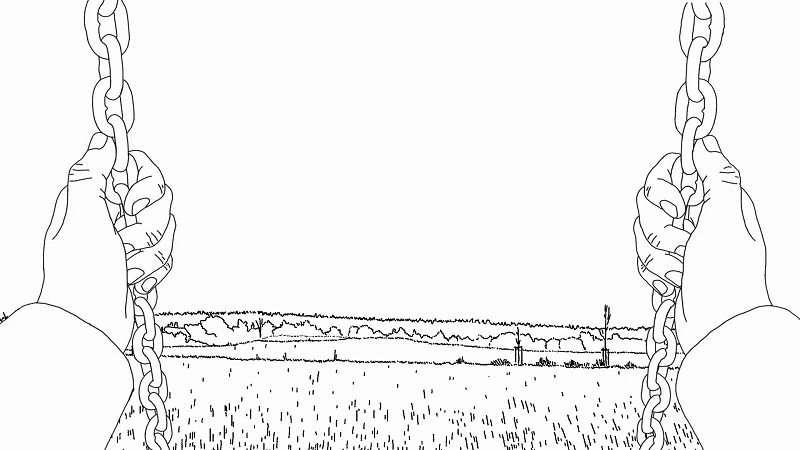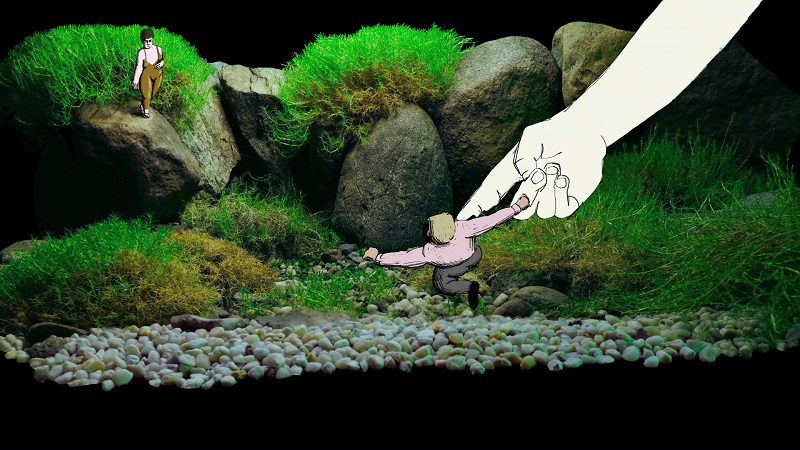 LICKALIKE
In the search for the roots, people are torn from their usual order, while in the dark connections are made. A woman tastes of the primordial soup and we end up in a system of people spinning around themselves. Only one person remains alone, but he gets unexpected comfort from somewhere.
D, 2019, 08:00, dir. Rebecca Bloecher, prod. Fabian Driehorst