Animated for children film competition
tuesday, 05.10.2021, 10:00, Jeleniogórskie Centrum Kultury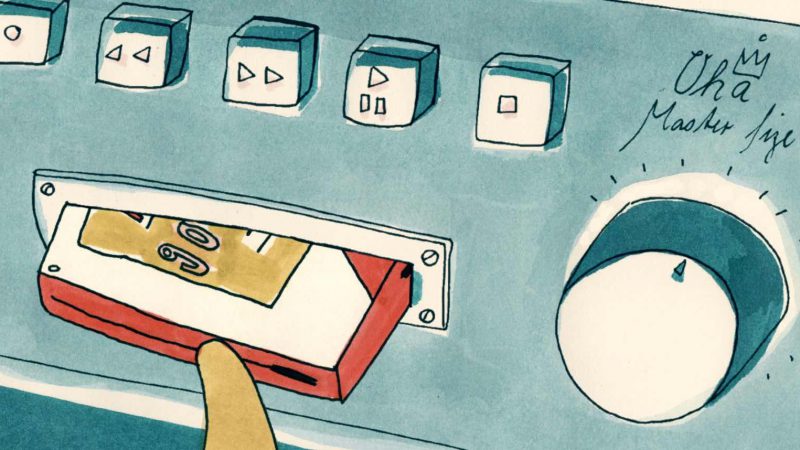 WHY SLUGS HAVE NO LEGS
Slugs have a hard time keeping up with the pace of life in the city of insects. When a financial crisis
hits, the industrious bees only see one solution…
CHE, Warum Schnecken Keine Beine Haben, 2019, 10:44, dir. Aline Höchli, prod. Michèle Wannaz
AWARDS:

Warsaw Film Festival, Poland, Short Film Competition – Best Animation Short & Oscar Qualifier; Leeds International Film Festival, United Kingdom – Audience Award; ZINEBI – International Festival of Documentary and Short Film of Bilbao, Spain – International Competition – EITB Audience Award; La Guarimba Film Festival, Italy – Animation Competition – Best Animation Award; International Short Film Festival Oberhausen, Germany – Children´s and Youth Film Competition – Special Mention of the Youth Jury
BLANKET
In the far, far North lives a very, very grumpy Polar Bear. One day he receives an unexpected visitor…
RUS, 2020, 05:36, dir. Marina Moshkova, prod. Boris Mashkovtsev
AWARDS:
PlayKids Acquisition Award – Sao Paulo International Short Film Festival, Brazil; First Place Winner in the 2D/VECTOR professional animation category – Florida Animation Festival, USA; Best Preschool Animation Prize – ZEBRA animation friendly festival, Slovenia; Best Children Animation Award – Festival Internacional De Cine Rengo 2020, Spain; Prize in the Online Children's Film Competition – Plein la Bobine Film Festival, France; Best Animation Award – International Russian Festival, Russia; Audience Award – Ciné Junior Film Festival, France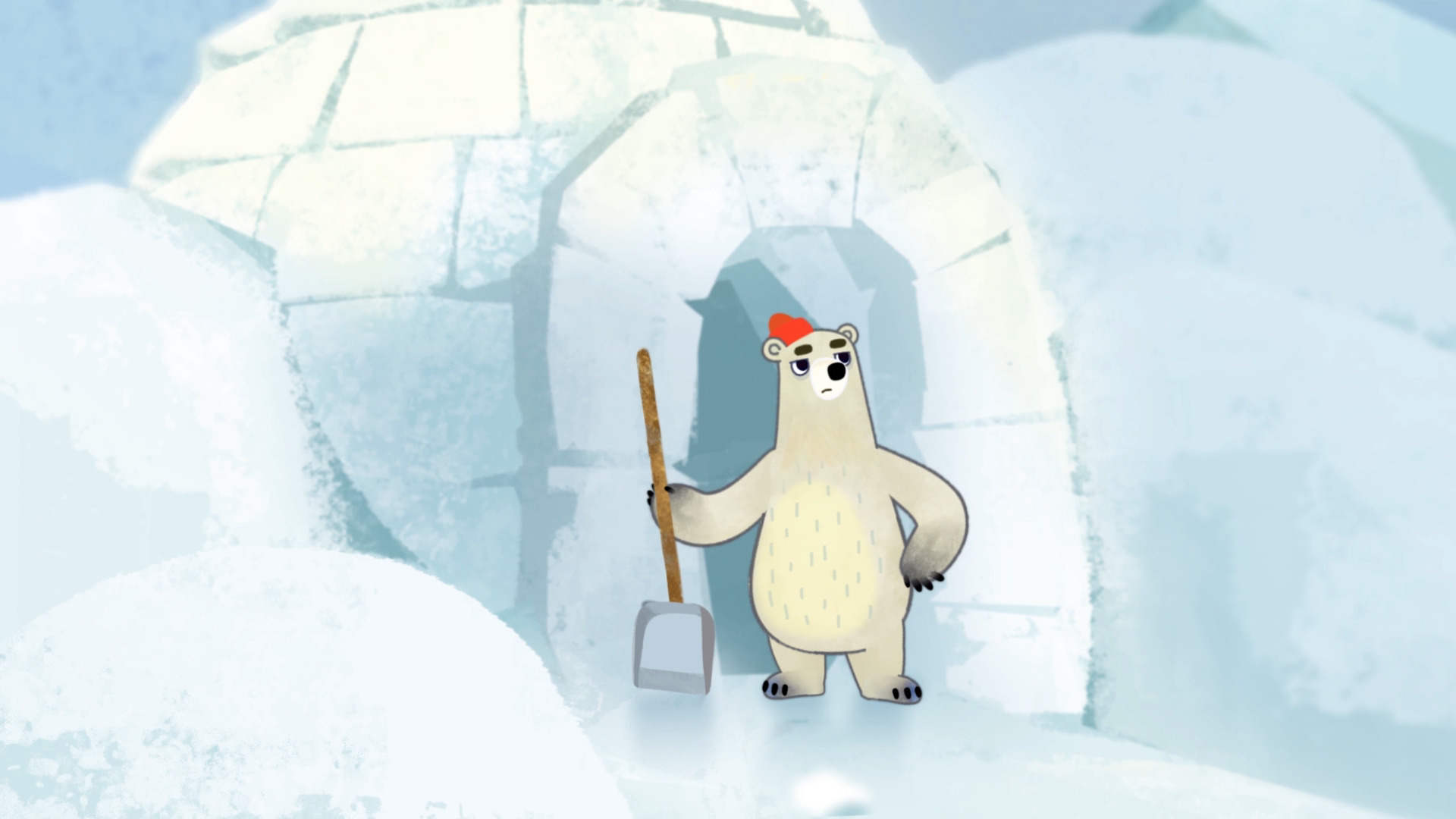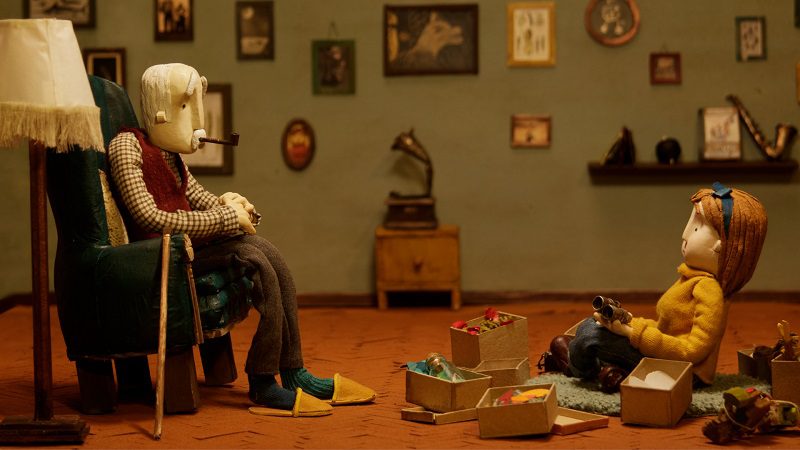 SOUVENIR
Souvenir' is the story of a father and daughter and the extraordinary journey through their memories.
CHE/ESP, 2020, 13:45, dir./ prod.  Cristina Vilches, Paloma Canónica
AWARDS:

13. Festival Internacional de Cine de Sax. Alicante, Spain – Mejor cortometraje de Animación; 5. Mequinenza International Film Festival, Spain – Premio al Mejor Cortometraje Aragonés; 10º Cinefantasy International Fantastic Film Festival, Brazil – Mejor Cortometraje Pequeños fantásticos; 8. Certamen Nacional de Cortometrajes de Orcasitas, Spain – Mejor cortometraje de Animación; 21. Festival de Corto de Eibar 'Asier Errasti', Spain – Mejor cortometraje de Animación; 8º Ull Nu – Festival de Cinema Emergent D'Andorra, Andorra – Premio a la Mejor Obra & Premio Jurado Joven
39° TO THE SHADOW
A summer Sunday with 39° to the shadow. A child awaits the picket with his rod inside a small pool on the terrace of a building surrounded by highways. He knows that something extraordinary will happen again.
ARG, 39° A La Sombra, 2020, 01:23, dir./ prod. Eduardo Elli
AWARDS:
Premio Animación Festival do Minuto, Brasil; Encuentro Internacional Video Corto A Pantalla Abierta, México – Mención Especial; Certamen Internacional de Cortometrajes Roberto Di Chiara, Argentina – Mención Especial; FECIMU Festival Internacional de Cine y Multimedia, Argentina – Mención Especial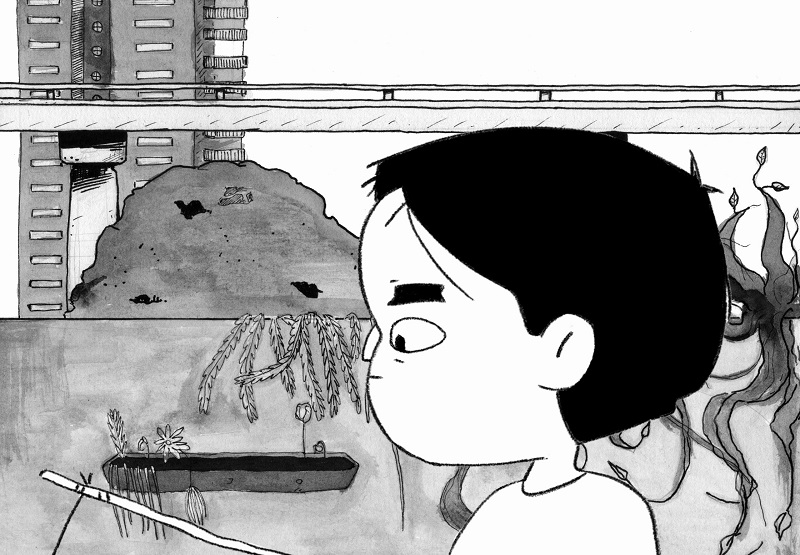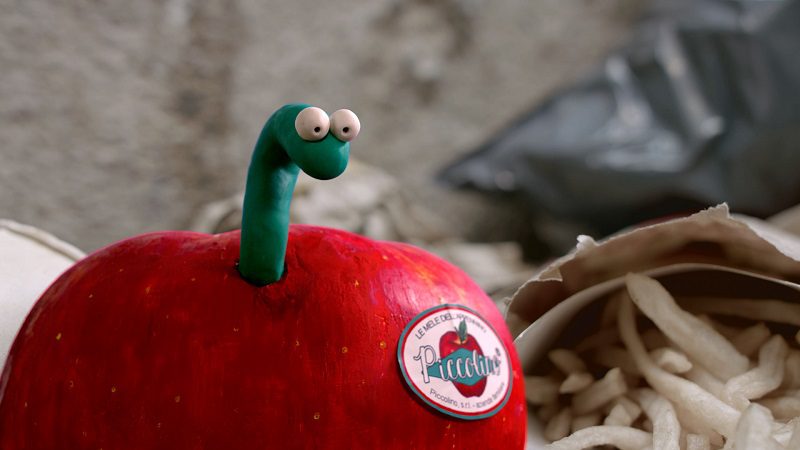 PICCOLINO. AN ADVENTURE IN THE CITY
Piccolino is a worm that lives happily inside an apple in the countryside until one day, when he goes outside, he discovers that his apple is no longer hanging from a tree but is pounded and thrown away in the alley of a large city. The hustle and bustle of the city scare Piccolino until he finds Lola, a cockroach. Together they will overcome fears thanks to collaboration and friendship.
ESP, Piccolino. Una aventura en la ciudad, 2020, 12:31, dir. Giovanni  Maccelli, prod. Carlota Coronado

AWARDS:

Festival Internacional de Cine de Ponferrada, Program See To Educate 2020, Spain; International Homemade Stop Motion Film Festival, Iran- Golden Medal; Land Of Enchantment Family Film Festival, USA – Best Animated Film
PATTERNS
"Win to change the pattern of the world !" "PATTERNS" is a martial arts competition. The winner can change the pattern of the city. Zebra and crocodile are in the final. The paper puppets stand up and fight for their pattern.
JPN, 2020, 05:37, dir./ prod. Tomoko Inaba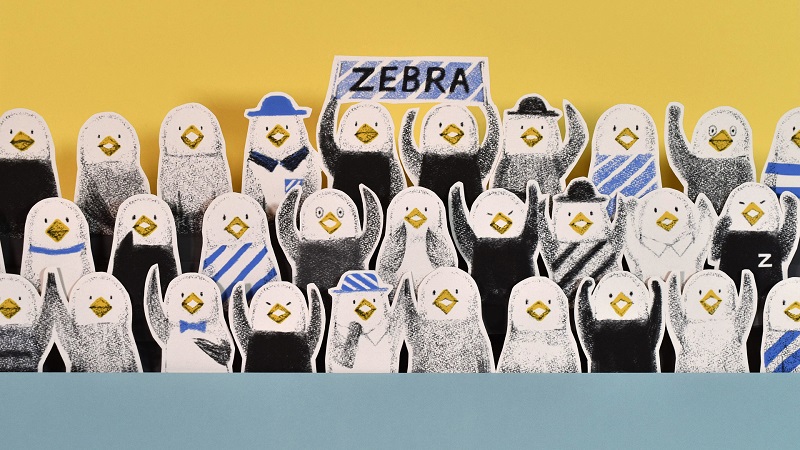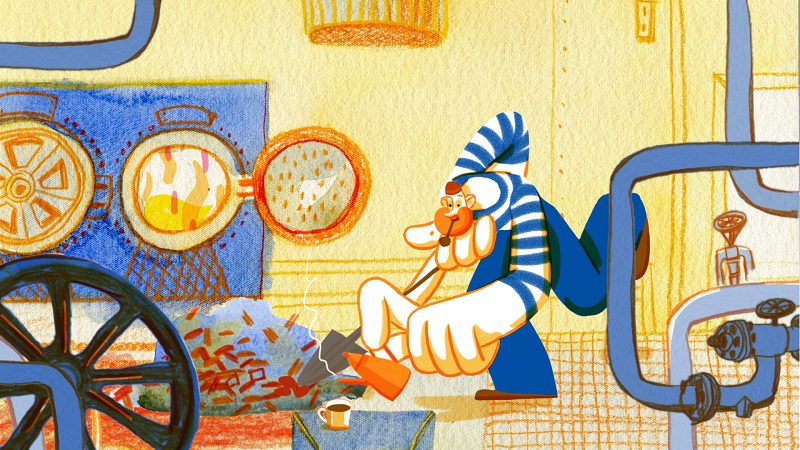 LEAF
A huge sailor gets an autumn leaf from a small girl. It reminds him of his home. How long has he not been there? He runs to meet his old parents. What will he find there?
CZE/BLR, Lístek , 2020, 05:40, dir. Aliona Baranova, prod. University of Tomas Bata in Zlin
AWARDS:

Quaterly Festival – Prague International Indie Film Festival – Honorable mention for Best animation short; Internationales Frauenfilmfestival Dortmund – ECFA short film award; Anilogue – International Animation Film Festival – Best short film for children; Euroshorts – Międzynarodowy Festiwal Filmowy Młodzi Filmowcy – Best animation; Moscow Shorts International Short Film Festival – Best animation short film; Providence Children's Film Festival – Special jury award for Best short animated film