Short animated film competition – part III
THURSDAY, 07.10.2021,  15:20, Jelenigórskie Centrum Kultury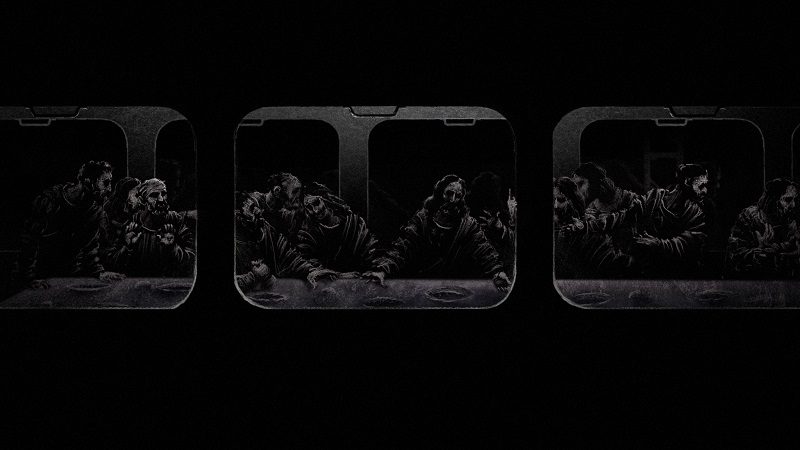 LAST SUPPER
It was a drama of a group of men at a table, moving in time to modern music for a string quartet, namely Last Supper of Jesus and 12 Apostles.
PL, 2019, 13:00, dir. Piotr Dumała, prod. Fumi Studio
AWARDS:
TOFUZI International Animated Film Festival, Georgia – Best Music; 17th International Animated Film Festival Animateka, Slovenia – Special Mention; International Animated Film Festival Animator – Association of Polish Filmmakers Awards – Grand Prix – The Crystal Animusz
FRIEND OF A FRIEND
A young man is sexually assaulted and subdues, punishes, then befriends his attacker while confronting his past and the ambiguities of sexuality: part fiction, part non-fiction, part autobiography, and part dream. Attempt to broaden the conversation around abuse and its motivations and implications, the survivor vs. assailant dynamic, and results of ostracism.
FRA, 2019, 14:05, dir. Zachary Zezima, prod. Ron Dyens
AWARDS:
Anilogue International Animation Festival – Special Jury Award; Go Short International Short Film Festival – Best International Short Animated Film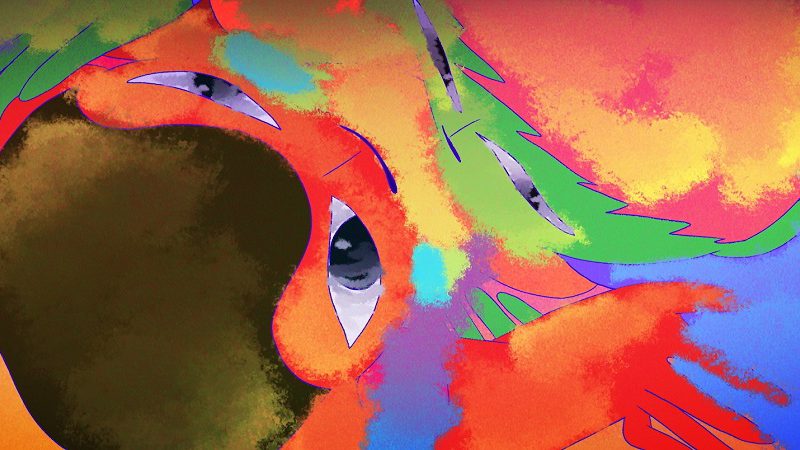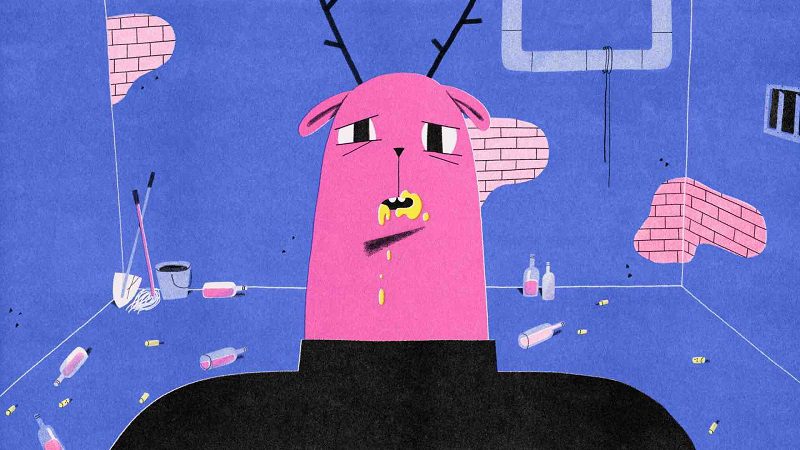 SH_T HAPPENS
The caretaker was exhausted by everything, his frustrated wife and one depressed deer. Their mutual despair leads them to absurd events because… shit happens all the time.
CZE, 2019, 13:10, dir. Michaela Mihalyi, David Štumpf, prod. Peter Badac, Patrick Hernandez, Véronique Siegel
AWARDS:
39th Anima Brussels International Film Festival, Belgium – Best Student Short Film; Vertigo International Short Film Festival, Italy – Best Animated Film; Flipbook International Film Festival, Macedonia – Best Animated Short Film; 26th Palm Springs International Short Film Festival, USA – Special Mention at Best Animated Short category + Special Mention at Student Short category; Animation Block, BAM, USA – Best in Show Award; 12th Los Angeles Animation Festival, USA – Silver Award for Student Design; 14th Fest Anča International Animation Film Festival, Slovakia – Best Slovak Animated Film
MILLENNIUM
A man has feared the beginning of the new millennium for centuries. New Year's Eve 1999 – the Doom is approaching. Catastrophism, insecurity, and the increasing paranoia of the millennium are the themes of the animation. The film is an allusion to the genre of cinema noir.
PL, 2020, 08:17, dir. Daria Godyń, prod. Pracownia Filmu Animowanego w Krakowie, Akademia Sztuk Pięknych im. Jana Matejki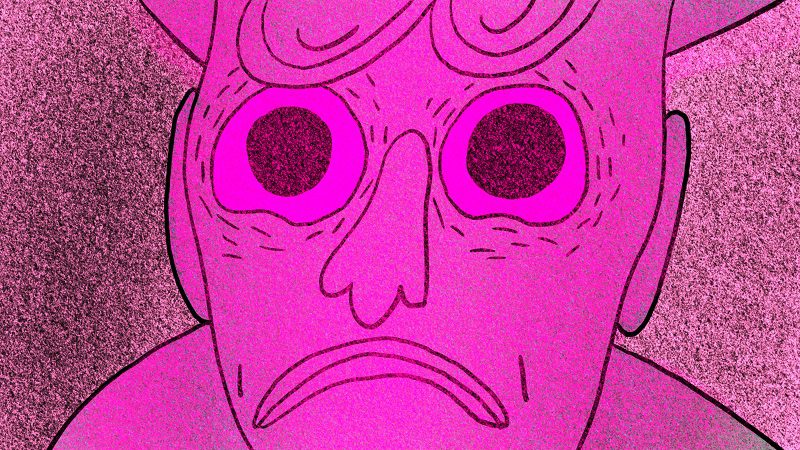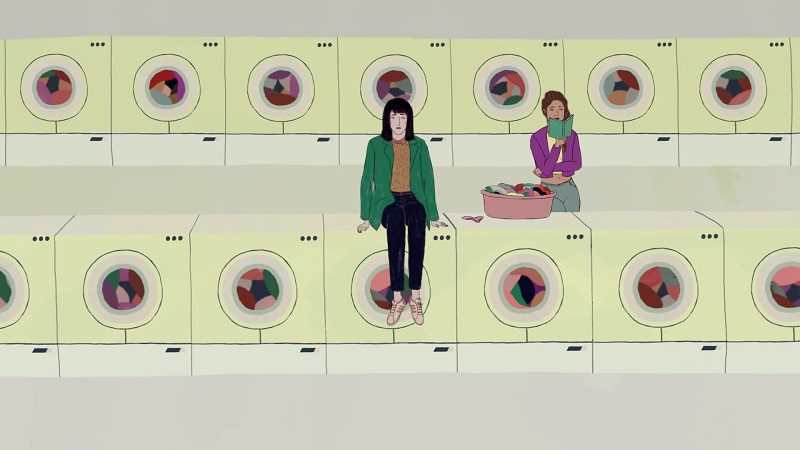 SYMBIOSIS
A betrayed wife starts to investigate her husband's mistresses. Her jealousy is gradually replaced by curiosity.
FRA, 2020, 12:51, dir. Nadja Andrasev prod. Miyu Productions (Emmanuel-Alain RAYNAL & Pierre BAUSSARON), SALTO Films (József FÜLÖP & Orsolya SIPOS)

AWARDS:
Animafest Zagreb – Zlatko Grgić award for Best first short film; BuSho – Budapest Short Film Festival – Best Hungarian animation of 2020; KAFF – Kecskemét Animációs Fesztival – Jury special award for a first film + Hungarain film critics award + Student jury award; International Film Festival Etiuda&Anima – Honorable mention – ANIMA competition ; Animakom – Festival Internacional de Cine de Animación de Bilbao – Best female director + Audience award for a short film; SXSW – South by Southwest – Grand jury award for Best animated short
RAIN
"Rain" is a light-hearted, short animated film about collective awareness. The film shows that a lack of responsibility for one's actions makes us blindly follow the crowd, leading to tragic events. It is also a film about an individual's attempt to oppose collective hypnosis and the resulting consequences for the individual and the crowd.
PL, 2019, 05:00, dir. Piotr Milczarek, prod. Fumi Studio
AWARDS:
Chester Animation Festival – Grand Prix; International Animated Film Festival Animator – Golden Animusz for Debut – Association of Polish Filmmakers Awards; Międzynarodowy Festiwal Transatlantyk – 1st prize – Polish Short Film Competition; Film and Art Festival "Dwa Brzegi" – Third Prize – International Short Film Competition; Warsaw Animation Festival – Special mention; ŻubrOFFka – The Main Prize of the Jury of Foreign Journalists